Another Diminished Barge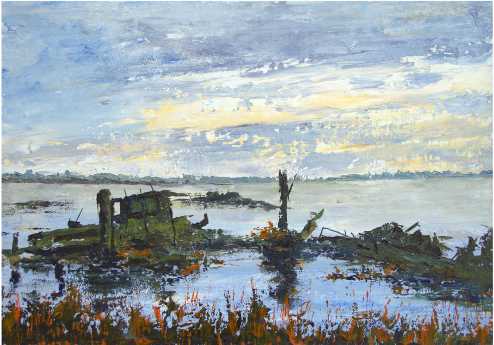 Print size : 10.5x17 ins approx
£75.00
The graveyard of many fine boats from a bygone era.
Oil Painting £350.00 SOLD
Original paintings of most of the prints on this site are
available for sale at artfinder
Still Life and Landscape. The paintings are on 16oz Linen Flax, Canvas and Board and smooth canvas.
Printed on A3+ Photo Rag White Semi Matte 308gsm paper centred. Editions of 150.
All Painting enquiries to richardmanning26@talktalk.net